The r2L multiuse connector can charge all vehicles with rubber tyres.
To manage all kind of vehicles is the basis for switching to rail. Whether transporting new light and heavy commercial vehicles or even repositioning registered tractors, many things are possible.
Thanks to years of practical application, we have deve- loped multifunctional loading surfaces, which ensure the optimal use of space.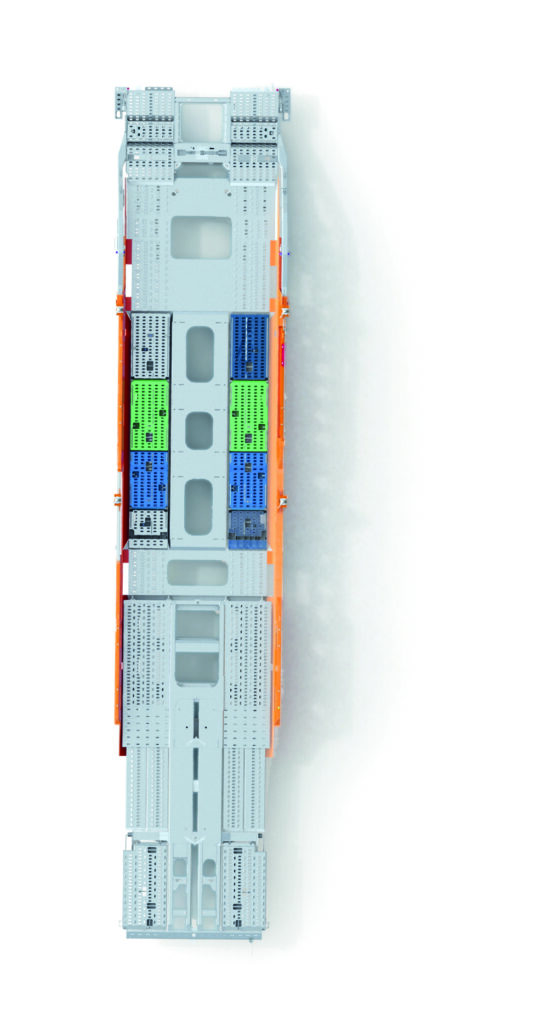 Direct handling in front of waggon
Suitable for all kind of rubber wheeled vehicles
Loading capacities – 2 truck tractors
Up to 3 light commercial vehicles
Each kind
of semi-trailer
Flat waggon solution
Our r2L multiuse connector offers the utmost possible loading flexibility and can accommodate up to 38 semi-trailers in block trains, 76 lorries or 114 LCVs/tractors and any mixture loading of different types of vehicles.